Exchange Programs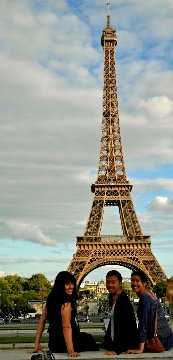 What a great way to study and see the world!! Going on exchange offers you the opportunity to apply learning in a new academic setting and expand your horizons. You can gain valuable skills for succeeding in a global economy.  It's also a great chance to learn a different language.
You have the opportunity to study at more than 85 different Universities around the world. Current opportunities enable Western students to study in one of nearly 20 countries.
To learn more about Exchange Programs through Western, visit the International Learning website on Exchange Programs.  Here you will find all the information you need, like the benefits to an exchange program, eligibility, funding, scholarships, what is required, etc.
After you have been accepted for an Exchange Program see Process for Exchange Course Approvals in Social Science.
---
International and Exchange Student Centre
New students are encouraged to check out the IESC website or visit the office located in International and Graduate Affairs Building, 2nd floor.  A Welcome Orientation Package which includes helpful information on programs and contents as well as other important documents with information relevant to adjustment and a successful transition to Western and Canada.