Student Profiles
Robin Bone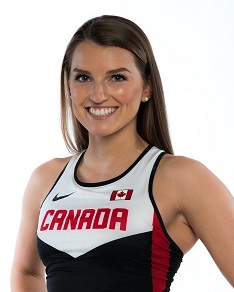 Robin Bone graduated from the Consumer Behaviour program in the DAN Department of Management & Organizational Studies. Along with her studies, Bone was a champion pole vaulter, winning gold at OUA and CIS Championships.
Her stellar record was recognized as she was named at the 60th F.W.P. Jones Trophy winner.
"As a student-athlete who is graduating this spring with a BMOS degree and also trying to perform my best at the track, it was important that I found a balance to fit all of my needs," Bone said. "Being a part of the track and field team throughout my duration at Western was the best decision I could have made. The track and field team, under head coach Vickie Croley, became my family away from home and provided endless support and inspired me to continue working hard towards my athletic and academic goals. Of course, belonging to a team while pursuing a degree can often at times require late nights, large workloads and a few high moments of stress however my exceptional academic counsellor, Kelly Callahan, and the incredible BMOS professors made the two aspects of the student-athlete lifestyle fit together seamlessly."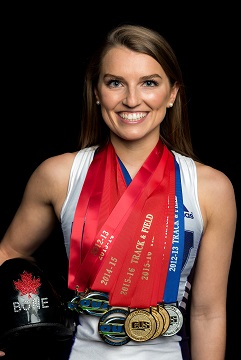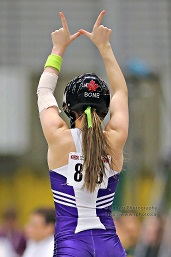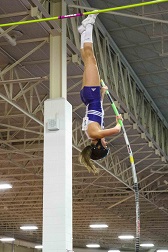 Read more from the Western Gazette and the Western News


---
Will Finch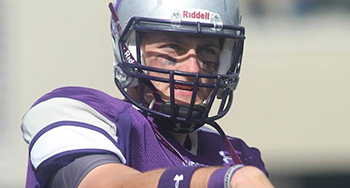 Will Finch (BA '16) completed a major in Criminology. While he was a student, Finch also played for the Western Mustangs football team.
In his four seasons with the Mustangs, Finch established himself as one of the greatest players in Western football history.

A two-time OUA MVP, three-time OUA All-Star, and two-time CIS All-Canadian, Finch ended his career in third place on the Mustangs all-time passing list with 8,243 yards in 30 regular season games. 
Finch finished his four years at Western by becoming the 77th winner of the Dr. Claude Brown Memorial Trophy.
"It's been a wild ride at Western, and it's crazy how time flies. Being a varsity athlete, you learn to manage your time and stay organized. It's crucial that you balance both academics and athletics because both are very time consuming. I started playing the game of football when I was very young and soon became part of my life and something I could see a future in. Unfortunately this past year, I had to cut my career short due to concussions which was very difficult to do. Having to overcome adversity and obstacles will make you stronger as a person," said Finch After four great years here at UWO, winning the Yates Cup and earning various awards, meeting new people and developing new relationships, I can say that my time here was very special to me and some of the best years of my life. To anyone considering Western as a school academically or for athletics, you can't go wrong!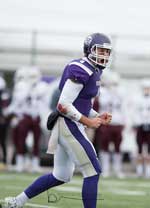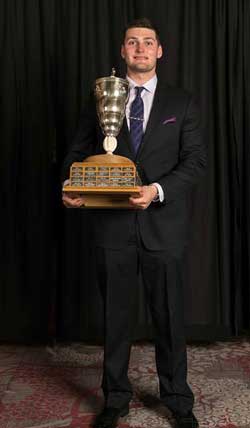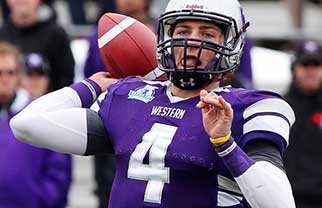 ---
Amish Taploo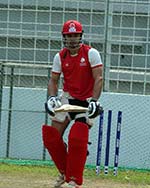 Like many young Canadians growing up in the heart of sports-minded Toronto, Amish Taploo dreamed of playing for Team Canada. Only not the one that skates on ice.

While he was a student in Social Science, Taploo made the U-19 Canadian team and participated in the World Cup.
"This is the culmination of about 13 years of playing cricket for me. Over those years, cricket has allowed me to travel to many places like England, India, Jamaica, Bermuda, Bangladesh, Sri-Lanka, and across the U.S. The common love of cricket has helped me make friends across the globe and through those friends I've learned more about their cultures and cuisines. Cricket has also taught me some tough lessons that have applied off the field and have made me the person I am today," said Taploo.
The World Cup has been the highest level of competition I've played at in my career. Every person is looking to win for their country. Something one of my coachs said recently put the tournament into a little bit more perspective for me. He told us "it's you 15 against the world, you 15 are representing Canada, a country of 30+ million." That sort of responsibility to represent a country has been the greatest honor of this experience. 
See also ICC Under19 Cricket World Cup profile of Amish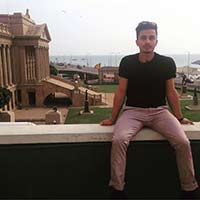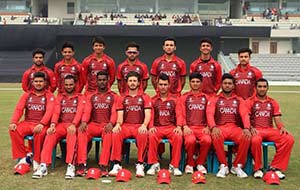 ---
Fiona Burnett

While completed her degree, Fiona Burnett took the opportunity to engage in international travel and apply her education. She tells her story:
"May and June 2015 I travelled to Laos with a student volunteer company. Laos is a small, landlocked country in Southeast Asia, which only recently opened its borders to international visitors. There, in a group of about 30 young volunteers, we worked towards the completion of many tasks both at an elephant conservation centre and a local primary school. At the elephant conservation centre we learned about wildlife conservation, built steps in the side of a mountain allowing elephants and their mahouts to travel safely, and cleared a weed-filled plot for farming food for the elephants. At the nearby primary school we taught the children English, repainted the existing school building, and laid a concrete floor for a new attachment to the school. I found both of our projects very rewarding. Personally, I found the construction projects the most satisfying because you could easily see the progress you have made. Although, it was quite amazing to hear and see the children present to us perfectly all that we had taught them at the end of our stay. During this trip we also had the opportunity to see the beautiful scenery that fills the country, interact with locals, and learn about their culture. I was able to go on this trip after receiving the $1,000 International Engagement Award from the Social Science Students' Council.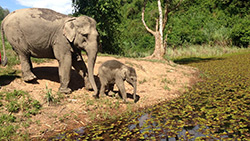 I have been lucky enough to have plenty of travel experiences already in my life, and I know that they have shaped me as the person I am today. In fact, it is travelling that inspired me to study history. I believe that the most engaging way to learn about a country's history is to immerse yourself in the culture, see the historical remnants first hand, and hear the stories from the locals, if you are fortunate enough to be able to do so. Of course, the down side to being so passionate about travel is that it is a very expensive hobby. Therefore, I am so grateful to have received this award from the SSSC to aid me embark on this amazing trip that taught me so much."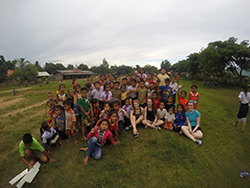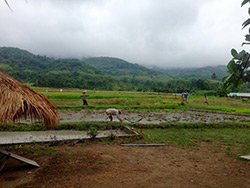 ---
Jordan Macpherson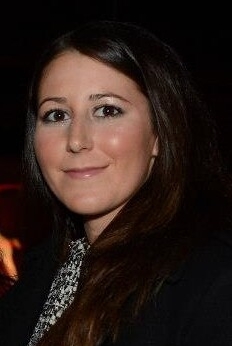 Jordan Macpherson completed her four-year degree in Psychology, in the Faculty of Social Science working towards completing my Bachelors degree.
"I have always had two main passions that compete for my attention, the first is learning and the second is horses," said Macpherson.
"Being able to enroll as a part-time student at Western and having the option to enroll in distance courses has allowed me the flexibility in my schedule to work towards my goals as an equestrian athlete by being able to travel and compete at international horseshows during the school year while still being able to pursue my education. For the past five years I have been training with ten-time Olympian Ian Millar and his children (Amy and Jonathon Millar) with the goal of becoming a member of the Canadian Equestrian Team in order to represent Canada at international show jumping competitions such as the Pan-American Games and the Olympics. This past year has proven to be one of my best so far as I have moved up to compete in international level show jumping competitions and have achieved some very good results with my horses Piccobello du Val de Geer and Aanwinst owned by JEM Stables Inc."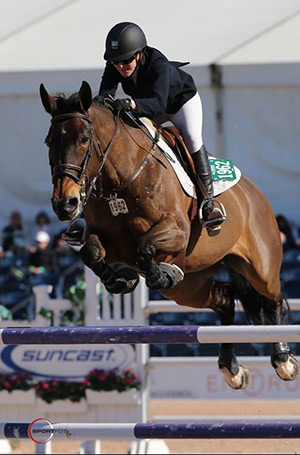 "Last summer I had multiple top ten placings in international competitions at Spruce Meadows in Calgary, Alberta as well in Ontario, including winning the $35,000 Ram Equestrian Grand Prix and placing second in the $35,000 CSI 2* Ram Equestrian Caledon Cup in Caledon, Ontario. In the fall, I competed in Harrisburg, Pennsylvania and won the $7,500 1.50m Open Jumper Class as well as competing at the Royal Agricultural Winter Fair in Toronto and placing 4th overall in the Canadian Championships and being champion of the Talent Squad division.  This winter I was able to compete in Wellington, Florida at the internationally renowned Winter Equestrian Festival, which attracts the world's best competitors. There I won the $32,000 Suncast 1.50m Championship Jumper Classic and finished second overall in the Artisan Farms Young Riders Grand Prix series, open to up-and-coming riders under the age of 25. This summer I plan to continue competing at the international level in hopes of being able to compete for Canada in the near future as well as continuing my studies. It is important for me to complete my degree and Western has not only guided and supported me throughout my journey but has also given me the courage to pursue my dreams both academically and as an equestrian."


---
Steven Slowka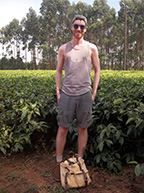 Steven is a Western National Scholar entering his third year of studies in the Department of Anthropology in the Faculty of Social Science. He is pursuing an Honors Specialization in Anthropology and enrolled in the Scholar's Electives program.
This summer I spent three months in Hoima, western Uganda, on a research internship with the Jane Goodall Institute of Canada. One of the goals of this JGI project was to improve the livelihoods of the people in the community by supporting community-led sustainable enterprise projects. Coupled with environmental education programs and the restoration of local forests and waterways, JGI's work sought to conserve the environment (habitat for chimpanzees in the area) by encouraging local people to decrease their reliance on forest resources. As an anthropology student, I was interested in the social and cultural implications of JGI Canada's work in Uganda. As a JGI research intern, I spent three months conducting interviews with people in the seven communities who were involved in the project's activities. My research was focused on acquiring a holistic understanding of how the governance of JGI's project impacted peoples' attitudes towards project involvement, issues in community engagement and inclusivity, and peoples' attitudes toward the environment. My research also focused on understanding local conceptions of "sustainability" and how people in the villages understood their involvement in larger, global processes of development and exchange. My internship was, overall, a challenging and unique experience. I was able to conduct my own research project, experience a culture very different than my own, and forge friendships with the people I worked with. I feel that anthropology is uniquely situated within the social sciences to take a holistic look at the underlying ideas and values that shape human behaviour; something I feel could be of great utility to conservation organizations like JGI Canada to understand the social and cultural impacts of their work and to forge stronger, more meaningful relationships, with communities around the world. I feel that social scientists - and social science students - should seek out opportunities like this as early as possible in their careers and that universities should help support their undergraduate students in seeking out research experiences.
---
Deborah Boswell
Deborah was awarded The Governor General's Medal at the Faculty of Social Science Award Ceremony.  The award was established in 1873 and is one of the most prestigious awards that can be received by a student in a Canadian educational institution for exceptional academic achievement.  
During Deborah's academic time at Western, she was awarded with many other awards.  One of them being our very competitive Faculty Entrance Scholarships which recognizes both her outstanding academic standing and her extracurricular activities during high school.  She was admitted into Scholars' Electives, a program in which our very best students are able to design their own course of study.  The theme of her program was "Social and Political Thought". 
In her third year, Deborah was awarded a Robert T. Jones Scholarship to study for one year at the University of St. Andrews in Scotland, one of Britain's top universities.  The trip to St Andrews also revealed Deborah's passion for travel.  So far, she has travelled to 30 countries and descended the Grand Canyon twice. One of her goals is to keep her country count ahead of her years of age.
Deborah has always been active in her community, both at Western and in the larger community.  At Western, she served as the Vice-President Academic of the History Society and Assistant Editor of the Mirror, the oldest undergraduate history journal in Canada.  She has also shared her experience and passion with others:  she was a co-facilitator of the International Relations Outreach Program as well as the Scholar's Elective Program.   As a member of Free the Children, she organized the 24-hour Vow of Silence event to help raise money to build a school in Sri Lanka.  She was the co-chair of the Model University Nations High School conference.
Through the United Way's London Life Young Leader Program, she was selected to serve on the Board of Directors for the John Howard Society.   One of her responsibilities was to help run the bail program by meeting with clients and reviewing their conditions with them.  This experience should stand her in good stead as she begins law school in the Fall at the University of Toronto. 
---
Francey Forster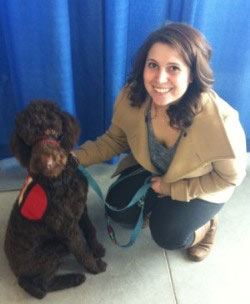 Meet Francey Forster, a second year Sociology student, and Virgil, her service dog in training. Virgil, a chocolate standard poodle puppy, is Francey's first service dog in training as part of her volunteering for Autism Dog Services (ADS). Francey describes her experiences with Virgil:
Essentially, for the first year of his life, I am Virgil's mom. I train him in basic obedience; things like sit, stay, come, go to your bed, etc. and socialize him with other dogs and people. Once in a while ADS holds puppy classes in which we go to crowded areas, such as the grocery store, or the mall, and work on the obedience training within a very distracting environment for a dog. Virgil also goes everywhere with me. He attends classes, much to the delight of my peers and professors, he comes out on dates with me and my boyfriend, I've taken him to the library to study, and once month or so he gets his own seat on the Greyhound bus so we can visit my hometown, Toronto.
When Virgil's training is complete, he will be heading back to ADS where he will undergo advanced training for about 4-6 months. Following this advanced training, he will be placed in his forever home with his new family and autistic child. Virgil will help the child to grow and thrive, to learn to socialize, and will work to keep the child safe. Most importantly, Virgil will become a companion to the child when it can sometimes be hard for a child with autism to com municate with others.
In March, 2013, Francey and Virgil attended a fundraising event, 'Smash a Car for Charity.' For more information about ADS, visit: http://www.autismdogservices.ca/; or facebook: https://www.facebook.com/autismdogservices.
---
Captain Damar L. X. Walker
BMOS specialization in CAM, 2007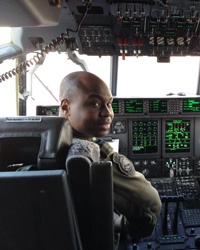 My passion for aviation spawned as child. Maybe it was the plane spotting trips to the airport, the many airshows that I attended each summer, or the magic I experienced each time I visited the cockpit of an airliner on commercial flights. Although uncertain of how this love rooted itself, I was certain that I wanted to fly.
In 2002, while attending the Ontario Universities' Fair, I became aware of the BACS (now BMOS) program in Commercial Aviation Management (CAM). Prior to learning about this program, I contemplated aviation degree options in the United States. I am thankful for the existence of CAM since it allowed me to pursue my aviation degree in Canada. It may appear minor, but studying in Canada paved the way for my career in the Canadian Forces.
While at Western, CAM was the only degree program with pilot licensing opportunities that was fully subsidized by the Canadian Forces Regular Officer Training Plan (ROTP). Under the ROTP, university costs, including my Integrated Commercial Pilot's License (ICPL) were fully covered. Upon graduating in May 2007, I was commissioned to the rank of Second Lieutenant and commenced pilot training on the CT-156 Harvard II shortly thereafter. After completion of Phase III (Multi-Engine School) on the C90B King Air, I earned my military pilot's wings. To date, this ranks as one of the most significant points in my career since it represents the culmination of years of discipline and dedication and, in many ways, the materialization of my childhood dream to fly.
I am currently posted to 436 (T) SQN in Trenton, Ontario and serve as a Combat Ready First Officer on the C130J Hercules. In this position I have had the opportunity to travel to various destinations including the Canadian Arctic, Belgium, Israel, Jamaica, and Libya to name a few. I have also been fortunate to work alongside fellow 2007 CAM graduates including Captain Joel Smith (C130J), Captain Conor Murphy (C150 Polaris) and Captain James Crowe (CF18 Hornet), all of whom I consider close friends.
The beauty of CAM is that its breadth opens doors in a variety of fields. While a few of us chose career paths in the military, others have explored careers in civilian aviation, business, law and entrepreneurship. In my view, I have only begun to scratch the surface of where my degree can take me, and I confidently anticipate the new challenges and experiences that my aviation career will present.
View Damar's interview with CTV News
---
Aaron Bengall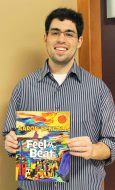 "'Feel the Beat' is meant to help us all realize that we all do better when we're together in an environment that encourages self-expression, creativity and group collaboration."
Aaron is a fourth year psychology student pursuing an Honors BA in Developmental Cognitive Neuroscience at Western. Psychology, however, is not Aaron's only passion. From an early age, he has been driven by his love of art and his desire to have a positive impact on the lives of young people. In the summer before coming to Western, Aaron began using music as a theme to inspire his art. His work grew and evolved into his self-published book, "Feel the Beat".

"Feel the Beat" is a book about a town where the music is lost and the dancing has stopped. Jay, its main character, is tasked with the challenge to bring back the music. Aaron has been showcasing "Feel the Beat" and playing music at schools and camps at the elementary and nursery level as a means of inspiring creativity.
---
Political Science graduate goes to Cannes

John Virtue (Tafsir Diallo) has been working on writing since his 2010 graduation. He has been accepted by the 2012 Cannes Film Festival for his short film "Framed".
---
BMOS Student Enters Bagpipe Competition
Matt Bellia, lead tenor for the 78th Fraser Highlanders will be competing August 4 in Berwick, Scotland. Good luck, Matt!!
---
Brittany Zigmond
Challenge and Change
Making Change to Overcome Challenges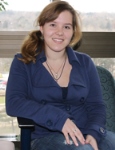 Challenge and Change is a volunteer opportunity that I was driven to by the amount of good it would allow me to bring to the London community. During clubs week the host of the table told me "This is not a fundraising club this is a get your hands dirty kind of club. We work hard and see the results of our actions first hand on the faces of those we are helping."
Every word was the truth and it has changed my life just as much as I know it has changed those we are helping. Many of them live in homeless shelters and are overjoyed by the work we do. Within the club there are four areas where you can use your talents to help.
The Ark Aid Soup Kitchen is an area where volunteers help to lead everyone in song with the accompaniment of musical instruments. When needed, we tutor the homeless persons in subjects like English and math. We also help out at Coffeehouse where first we teach them how to build dream catchers, then we ask the regulars to build their leadership skills by helping lead the program with us. Next we have the Unity Project in which we all bake goodies and play board games while they enjoy the wonderful food that we all prepared. Also when there is a demand a facilitator will assist people with resumes, cover letters, and practicing for interviews in order to help them help themselves get out of their unfortunate situation.This last area was at Rotholme where I volunteered, along with many others. We also gave homeless children the opportunity to use their imagination by building different crafts and partaking in fun science experiments.
I believe this club is just what London needs to help the large homeless population, and I encourage anyone who feels that they could help, and would like to see their simple actions make a world of difference, to volunteer their time as well. You can volunteer once a week or simply once a semester depending on how much commitment you would like to dedicate towards this fantastic opportunity.
---
Cindy Zhang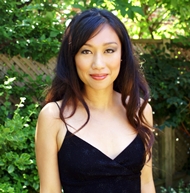 When I tell people I am enrolled in Western's concurrent degrees program with Political Science and Voice Performance, a common response I receive is, "So you're going to be a…singing politician?" All chuckles aside, I have been fortunate enough to receive work opportunities in various fields, from teaching at music camps, to hosting an in-house program at an independent broadcasting company, NTDTV, in New York City. This year, I sit on the USC as the President of the Faculty of Music Students' Council. What remains consistent is my interest in exploring solutions for the betterment of the human condition. I believe that this "search" should be the justification of politics' existence. Music has embedded within me, discipline, and a sense of cosmopolitanism, which I find characteristic of most musicians—that we are members of one interwoven community, undivided by membership, race, faith, colour, and ideology. 
---
Sarah Black
Third Year - BA Major in Psychology and Minor in Religious Studies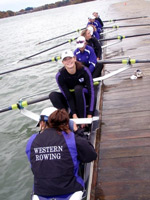 My first exposure to rowing was through a Learn-to-Row program that was offered by my high school, Elmwood School in Ottawa, when I was in grade nine. I enjoyed the program and joined the Ottawa Rowing Club in 2005, and continued to race with that club throughout high school. In 2007, I was selected for the Canadian CanAmMex team, which was my first International racing experience. After high school, I chose to attend the University of Western Ontario, with rowing figuring prominently in my selection. Western had one of the most successful university women's rowing programs coached by Canadian National team coach Al Morrow. After two seasons on the Western Varsity rowing team, Coach Morrow began to integrate me into practices with his senior women's National Team and encouraged me to try out for the Canadian Under 23 National Team in 2009. I was selected for the team that year which was the first of three World U23 Rowing Championships that I raced in.
---
Justine Giddens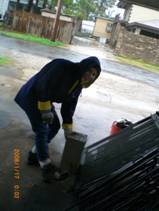 The first thing I noticed when I went to volunteer in New Orleans was the silence. There were no people on the streets, no dogs barking, no birds, no traffic, silence. There were thousands and thousands of abandoned properties: houses that were still readily marked by the destruction from the flood.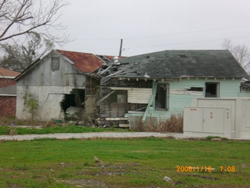 The extent of the devastation was exemplified by the locals who have labeled New Orleans "ground zero." We often as students ask ourselves how can I make a difference? What can I do to help? I went to New Orleans prepared as a volunteer to rebuild houses. However, I left New Orleans with the knowledge that I ended up helping to rebuild people's lives.
---
Jacqueline Rennebohm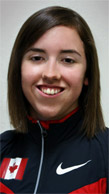 Team Canada's blind sprinter accomplishes so much and has many high performance goals, but is in need of a guide runner. 
"I have dreams of walking with a degree in my hand, and another to bathe the podium in red, white and gold on the world stage of sport.  I won't let what seems to be limitations stop me; rather I use them to fuel me.  I welcome you to be a part of my success."
Jacqueline is a senior student pursuing her degree in health and the environment as well as a varsity team member with the Western Mustang Athletics and a member of Team Canada.   She has competed and won medals in many competitions like the Para Pan-Am Games and Canadian Track and Field Championships.  Jacqueline also volunteers and gives presentations to schools and community groups.
Diagnosed with Cone-Rod Dystophy at a young age, Jacqueline has been determined with courage and passion to push the boundaries of her disability.  "I always believe that our limits are ones that we choose for ourselves."   Determined to be independent, she has chosen to attend school out of province and lives on her own with her guide dog. 
Jacqueline is looking for someone to work with her as a guide runner.  This is a great opportunity to train and compete and work with an extraordinary person.
Best of luck Jacqueline!  We will be cheering for you at the next Para Pan-American Games!!
---
Chris Waring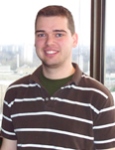 Well that is a unique combination" is the most common response I receive after explaining that I am enrolled in my 4th year of a concurrent degrees program in Mechanical Engineering and Honors Specialization History. The response is usually followed by the question "Why?" The quick answer to the question is because I could not choose between the two. In High School I completed the International Baccalaureate (IB) Diploma in conjunction with my Ontario Secondary School Diploma. The rigor and breadth of the IB program helped me to realize the importance of a well-rounded education. I particularly found myself interested in Science and History which culminated in my completion of an Extended Essay for the IB on the impact of ship design in the World War One Naval Battle of Jutland. During the university application process I realized I was unwilling to abandon my other interests and select a single field of study. Fortunately, Western provided the flexibility to allow me to pursue my interests through the study of both Engineering and History.
My studies at Western have helped me to develop a well rounded skill set. In the Engineering classroom I have learned the fundamentals and theory of Engineering. As a member of the Western Formula SAE race team I was able to develop my practical engineering skills helping to design and build a small race car for competition. For the past three summers I developed practical work experience by completing Summer Engineering Co-op work terms at an Engineering/Manufacturing company. While completing my summer work terms, I was able to help satisfy the requirements of my History degree by taking evening classes. Through my study of History I have been able to further develop analytical, research and communication skills to complement my engineering knowledge. However most important, my studies at Western have allowed me to pursue and learn about a wide range of topics that interest me. In my opinion the sacrifices and additional work required to complete concurrent degrees is worth it. At the end of my concurrent degree program I hope to pursue Graduate Studies.
---
Scott Hollinshead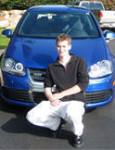 I was a third-year History major in spring 2007. I've always loved cars, especially VWs. While looking for a summer job during Reading Week, I visited VW.com on a whim and applied for a six-month internship at Volkswagen of America in Auburn Hills, Michigan through their career portal. A few weeks later my phone rang--in the middle of class, of course--and later that week I was dressed to the nines for an interview. It went well, and as soon as exams were finished I was on my way to the border for my first day.
I work in the Sales and Distribution department. We forecast and track new vehicle sales while handling orders from dealers and manage them before they are passed on to the factory for production. I prepare high-level reports and maintain an order guide used every day by over 600 dealers across the United States. There was a steep learning curve at first, but the analytical and thinking skills I gained from my History classes helped me get up-to-speed. I soon earned the respect of my colleagues as a valued member of the team. I gained more and more responsibility, as well as the opportunities that come with them.
There were some personal and academic bumps along the way, but I extended my internship an additional six months and took a whole year off from UWO. That was something I never originally wanted to do, but given the connections and experience I've gained, I've never looked back with regret. I've received job offers within the company at locations in Los Angeles and Ajax, but I turned them down (for now) so I can finish my degree. Academic counseling helped me a lot in making sure I had the tools and knowledge available to me in order to plan how to do that (thanks Trish!).
It sounds clichéd, but never underestimate yourself or the skills that allow you to be successful in Social Science. No matter if your major is political science, or history, or sociology, or psychology; at the heart of it, we are analytical thinkers with exceptional verbal and written communication skills. These skills are vital to the business world, and Social Science grads have these in spades. I wasn't sure how I would measure up against other candidates with more business-oriented backgrounds for my job. I never even expected to hear back from VW after I submitted my application. I thought it was a longshot, but I took it anyway. Turns out it wasn't so long after all.
Scott Hollinshead
Volkswagen of America, Sales & Distribution
History IV
---
Amanda Olanski

I am graduating from the Management and Organizational Studies program this year. I am specializing in Human Resources and have also completed a 15month Internship with Petro-Canada Lubricants as a Marketing Category Specialist. I am the President of the MOS Students' Association, an active advocate of the charity 'Room to Read' and the Marketing Coordinator for Western Foot Patrol. I am a member of the Western Triathlon club and recently qualified for the Boston Marathon. I am excited to be training to run the 112th annual race this coming April 2008!
My time here at Western has been truly amazing! There is an abundance of resources for every student. From academics to athletics, from the arts to clubs, from friends to parties, and from networking to opportunities, there are so many avenues of interest to pursue. Western is for anyone; we as students must take responsibility to find what the 'best' experience means for each of us and then indulge. I have been inspired by the notion that each and every one of us can create our own destiny. My favorite quote is a simple reminder to be courageous and passionate about what you want and go for it!...
"You can have anything you want if you want it desperately enough. You must want it with an exuberance that erupts through the skin and joins the energy that created the world."- Sheila Graham
Best of luck my fellow students as you journey to find YOUR best experience here at Western – as I sure have!
---
Powei Chen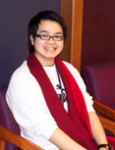 I am a first-year Taiwanese student currently in the BMOS program. I chose to come to Western (after turning down offers from big schools like UofT and UBC) not only because of its academic reputation but also because of the cultural experience it provides. In big, multi-cultural cities like Toronto and Vancouver, the huge student population actually makes it more to difficult see a true mix of culture. I am certain that I came here not only to earn a degree, but also to experience the Canadian culture and to learn to express my own uniqueness.
Western's smaller but more mixed community gave me more opportunities to accomplish that. In its attempt to create the best student experience, Western gave me the kind of university life that I later knew I wanted to have. I could never expect a Soph to come into my room in a morning and wake me up with a water gun and get me to join the Shinerama crew! Neither did I expect that I would be maintaining the TAW website as my effort to support my own culture. And now I can't wait till I get a part-time job while I study in the summer!
Every year international applicants compare different rankings and hesitate upon which university to choose. Yet every university possesses its own culture, which is not shown on the ranking charts. Western's atmosphere is relaxing but challenging. I can spend half of your afternoon taking a walk across the snow-covered University Hill, and the other half working full-speed on assignments at Weldon. This is only my first year here, and I'm truly looking forward to both a rewarding academic experience as well as a memorable life abroad at Western.
---
Samira Lakhani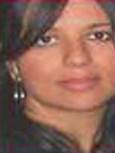 Thank God you don't have to provide transcripts when applying for a job; a copy of your degree is sufficient. No, I was not the worst student in UWO's history but you could definitely count me as one of the struggling ones. I transferred to Western from another school after first year to try and escape my problems, but "wherever you go, there you are!" I would begin each semester with lofty ambitions and resolves to ace all six courses and in time I would become overwhelmed and drop them one-by-one, or stay in denial until doomsday—exams. Nevertheless, with some luck, support and perseverance, I stuck it out and completed a cross-disciplinary degree in family development. You like the sounds of that don't you? Well, thanks to the creativity and wisdom of the academic advisors at Western, this degree lead to my admittance to a post graduate diploma program in Child and Youth Work, which I completed with honours. What? I learned to deal with things. I never said I was hopeless! If this anecdote resonates a little too well with you, see your advisors sooner than later, preferably prior to your final year. Hey, what the heck, make it in this year!
So, what's the happily ever after? Well, I am currently in an excellent position with the Ministry of Children and Youth contents doing co-family therapy, day treatment support, program coordination and even supervising student placements. Who would have thought? Oh, and did I mention I am awaiting acceptance to a double masters program in London, England? The moral of the story: if I can do it, so can you!
Samira Lakhani B.A., C.Y.W.
Western Grad 2000
---
Jonah Freedman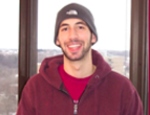 I am a 4th year student here at Western majoring in political science. I have always been adamant about the importance of volunteer work, and this year I was able to get active in the community in London, in part thanks to Westerns annual volunteer fair this past September 2006. I decided to get involved with a non profit organization called "Changing Ways," This organization provides an outreach for men that have had issues concerning abuse against women. I am involved on a weekly basis with Changing Ways as a co-facilitator along side a trained counsellor to help educate the men that come to the organization.
My permanent home is in Toronto, and when I am there, I have also helped participate in clothing drives to benefit the homeless. I am also looking forward to this upcoming summer where I will be going to Israel to participate in a 2 week volunteer program with the "Livnot" organization. I will be assisting in repairing homes that were damaged from the events that occurred this past summer in Israel.
I feel in general, and I know this is something "Miss America" would say, but if we were all to look at our daily lives, and although they may be very busy, I feel that we can and should make the time to get involved and get active. Volunteering is a very rewarding experience, it gives you a new perspective, you feel like you contributed to making a difference, and you help make your community a better place… wait that's definitely something Miss America would say!!
---
Jordan Harel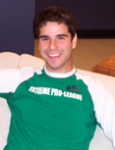 As a 3rd year Scholar's Elective student, Western has provided me with the opportunity to explore a plethora of courses from various faculties. Why? Because Western is an academic institution that understands that not everyone comes here with a clear cut path in mind. In fact, there are many students (at one point including myself) who arrive here without such a "yellow brick road" philosophy. As a consequence of the unique and bountiful opportunities for academic exploration that Western has privileged me with, I was able to discover my passion for the study of young offenders and youth justice. As I found my passion, so too can you. Often however, passion lies in the place you least expect it. Fortunately, Western is there not only to help, but also makes sure you are able to move the sofa and look under the carpet to find it. I'm designing my research project on youth justice this year.
---
Eaton Kwan
BESc '02

At 27, telling people that I am going back to school usually garners the response, "Grad School eh?". They would not have guessed 1st year Social Science, but here I am and while the prospect of going back to school is a daunting one, I have never been happier. After completing my first degree, I quickly immersed myself in the industry, travelling between cities in Ontario, working basically non-stop for four years. But the writing on the wall was becoming more difficult to ignore. My interest in politics became more than just a hobby and I was diverting more and more time into it, reading more, and wanting to read more. Talking to people involved in political science made me happy, and at times Challenged me. My old belief that "don't work at a job doing what you love doing, or else you would learn to hate what you love. Spend the money you earn and put it into the thing that you love," seemed true at the time. But, I realize now that kind of thinking has a flaw. When you get so stressed that you can't do what you love, then the reason for having the job ceases to exist.
I feel very privileged to be given this opportunity to explore and stretch my wings and look forward to working with the faculty in the future to cultivate a positive image for all potential students.
---
Michelle Laura Dekens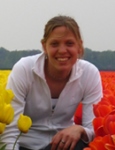 Hoi!!! My name is Michelle, and I am entering into my fourth year of Scholar's Electives (BSc Psych). This past winter I had the wonderful opportunity to study abroad in Rotterdam, the Netherlands. Studying abroad for a term was one of the best decisions I have made during my university career. I was able to meet and make friends with students from many different countries and backgrounds. This experience definitely enriched my studies at Western and helped me value the differences and similarities that we share. I definitely recommend an exchange program to anyone considering one, as it is a great way to make friends from around the globe, experience a different school system, and find out more about yourself. It makes you cherish what you have and urges you to grow as an individual. I am still uncertain as to what I will do after I graduate, but I feel that after studying abroad the world is now open to me! Daag!
---
Samantha Wright
Scholar's Electives International Relations IV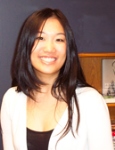 Studying at Western is truly an engaging experience. New opportunities present themselves constantly; opportunities like developing local literacy programs and fighting local hunger problems through Frontier College and Meal Exchange respectively. The opportunity to extend my education abroad has been incredible. Spending my third year on exchange at the University of St. Andrews brought with it the chance to study in a new environment. I worked with leading scholars, met new people, and backpacked most of Europe. Working in Africa over the last two summers, I applied my education directly to the field. This allows me to mix theory with practice and see just how much a university education can improve how you work in the "real world".
The lasting message I have taken over my last four years is to keep a very open mind. New opportunities tend to present themselves at often unexpected times. Seizing these opportunities has allowed me to add an entirely new dimension to my university education. Looking back, I can confident assert that my time at Western has been a truly well-rounded experience. Through various endeavours both inside and outside the classroom, I have been able to maximize my learning, deepen my perspective, and better engage with the world.
---
Hani Mustafa

Greetings. I'm currently in 3rd year taking Mechanical Engineering and Economics at the University of Western Ontario. I'm also an active student participant with the Canadian Institute of Traffic & Transportation and the Purchasing Management Association of Canada. My main career intent was to become an airline pilot. I currently hold a private pilot license of which I have attained from the Royal Canadian Air Cadets. After taking a few introductory courses in economics and engineering at Western, I realized that there is more to the aeronautical industry than what meets the eye. Flying an aircraft is just one small function in the industry. The industry comprises a wide variety of functions such as engineering, logistics, law, and all aspects of business such as purchasing, financing, accounting, etc. Western gave me a much wider perspective in the aeronautical industry. Thus, I'm more committed than ever in academics and sports to reach my final destination of having a role in the global aeronautical industry whether it is the private and/or the public sector. It is important for an individual to gain full knowledge of the industry in which he/she is involved in. This way, the individual will have the opportunity to gain high credibility. Cheers.
Counselling Notes:
Concurrent Degrees: To broaden their background, Engineering students may request permission to pursue a second degree in a Social Science subject concurrently. This takes about 5 or 6 extra courses depending on the subject selected.

Commercial Aviation Management: Recently, Social Science introduced an interdisciplinary degree which enables students to learn about many aspects of aviation. The program has an optional flight training component.
---
Jonathan Abraham Yazer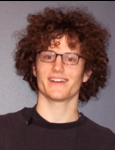 Studying for a degree at Western is an experience I highly recommend. Working at The Gazette, which is the only daily student newspaper in Canada, while pursuing a degree in Political Science has given me a great opportunity to explore my interests in current affairs and journalism. The diversity of opinions represented amongst the Political Science professoriate is impressive and in my experience every professor is attentive, passionate and sensitive to student needs. My time here has been truly rewarding.
Jonathan Abraham Yazer
Opinions Editor, The Gazette
Associate Editor, The Mirror,
The Undergraduate History Journal
BA Honours Political Science
---
Ralf Darbyshire

Hello. My name is Ralf Darbyshire. I am a graduate of Western, currently taking courses part-time with the intention of obtaining a second degree in the Administrative and Commercial Studies program. I began attending Western after finding that my job was not challenging and fulfilling enough. Obtaining my degree opened new doors for me that were previously unavailable, and greatly improved my overall job satisfaction. I enjoyed my experience at Western so much that I continued to take courses part-time after graduation. I enrolled in courses from a variety of disciplines that looked interesting, but had not been part of my original curriculum. Some were extremely enjoyable, some more challenging than I had expected, but all were a great experience. Trying all of these different avenues led me to enroll in the Administrative and Commercial Studies program. I am looking forward to the next few years. Getting to meet new students and professors from a variety of cultures, and studying new course material is a great experience. It keeps me focused and motivated, gives me a sense of purpose, keeps my mind sharp, and most importantly, keeps me feeling young. Good luck and have fun with your pursuits and experiences at Western.
---
Lindsay Nathaniel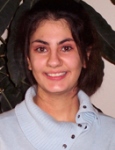 Lindsay is a fourth year student at the University of Western Ontario, studying psychology and environmental studies in the Scholar's Electives program.
Originally from Montreal, Quebec, she believes choosing to come to Western was one of the best decisions she ever made. Western offers an extraordinary number of courses to choose from. Many professors not only teach but also challenge students' views and teach them to think for themselves. Western has so much enthusiasm and spirit and offers such a variety of clubs, activities and sports to get involved in. At Western, some of Lindsay's involvements include EnviroWestern, the Social Science Student's Council, the Ski Club, Purple Veggies, Salsa Club, the JSU and intramural football.
Through Western, she had the opportunity to spend a year in Denmark as an exchange student. The best part of Denmark was meeting, living with and studying with other international students from all around the world. She learned everything from how to cook Chinese spring rolls, to Brazilian samba dancing, to communicating in Italian. As well she learned all about Danish culture and politics and had the chance to travel around Europe.
One of Lindsay's passions is helping animals and the environment. Working with EnviroWestern and policy implementation she wants to see a reduction in food packaging and no more Styrofoam. More of EnviroWestern's projects this year include indigenous tree planting on campus, and mug campaigns to reduce disposable cup waste on campus, general awareness through fabulous speakers and working towards an environmentally sustainable campus.
---