Important Steps About Registration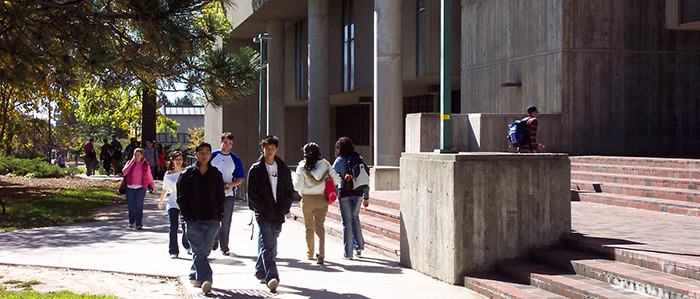 Incoming students:
High School students:
First Year Students:
You will be able to register for courses starting June 13th online through Student Center.  See item 4. below for further instructions or watch the Step by Step Guide to Course Registration video.
First year requirements:
5.0 courses numbered 1000-1999

Must include at least four different subjects with no more than 2.0 courses in one subject
Must include 1.0 course from category B or category C
students are encouraged to take a 1.0 essay (E or F/G) course in first year.
Further information about first year requirements, see:
Upper Year students:
Fall/Winter Registration Steps:

Complete your Intent to Register in February to request your program for the upcoming Fall/Winter Session
Check your Grade Report Comments on Student Center in May to see if you are eligible for the program you requested
Check Student Center for your

registration appointment time

 

Registration Appointment time

: You can register for your courses any time AFTER this time
Appointment times (between 9:30am - 5:00pm) are assigned in blocks by year in the following order:

first year students (June 13)
second year students (July 14 - 17)
third year students (July 6 - 9)
fourth year students (June 22 - 25)

After your appointment time, enroll in your courses on Student Center For course availability, time/location, and constraints (i.e. restrictions or priorities placed on courses), consult the Timetable
If you run into problems, refer to our Frequently Asked Questions page or call the Helpline at 519.661.2100 (Monday-Friday, 9:00am-4:00pm). Or view the youTube video on How to Add a Course.
Priorities lift July 24th. Extended web registration starts August 21st.

You can select your courses independently.  Refer to the Academic Calendar, department websites, department advisors and faculty academic counsellors for guidance if necessary.
Students with Advanced Standing
(transfer students other Universities or Colleges, IB students… etc.):
Summer Course Registration:
Activate your student account for the Summer term on Student Center. Activation takes approximately 24-48 hours
Review the Summer Calendar for course options, session times, and other important information
Enroll in your courses on Student Center.

Academic Counselling YouTube videos

Student Central youTube videos