A Completely Customizable Degree!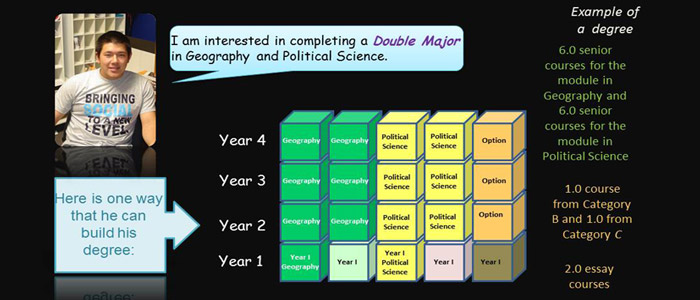 The modular degree structure at Western allows the flexibility to combine modules within each department or across different departments and faculties. For example, you could combine a Major in Economics with a Major in Criminology (through the Sociology Department), or an Honors Specialization in International Relations with a Minor in Psychology, or a Major in Political Science with a Minor in French —the possibilities are endless!
The possible module combinations depend on the degree in which you're enrolled. Review this section and feel free to contact the Academic Counselling Office of Department Academic Advisors with your questions.