Still Need Help?
Departmental Counselling
Departments will hold counselling sessions to discuss their programs and answer common questions. They may also provide counselling guides or information pamphlets.
Academic Counselling (2105 SSC)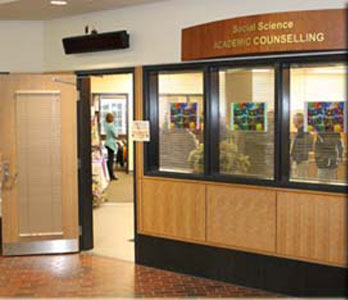 The Social Science Academic Counsellors will be available to answer questions. We ask that you review the relevant sections of the Calendar and attend the general information sessions to prepare in advance.
There are ITR information sessions and presentations during the month of March to assist you with Intent to Register. 
Students in Scholar's Electives and Concurrent Degree Programs should consult with Gail Wright in the Dean's Office, Room 9438, SSC.
Please read your calendar carefully and seek advice when necessary. It is your responsibility to choose courses that will fulfill the graduation requirements.